At GCC, we do business the right way.
Our corporate governance practices ensure accountability, provide security, fairness and transparency in the decision-making process, and promote the growth of the company.
Leadership at GCC
Enrique Escalante
Chief Executive Officer
Enrique joined GCC in 1999 as president of the Mexico Division and became president of the U.S. Division in 2000. In 2015, Enrique took over the primary leadership role.
Rogelio González
Chief Corporate, Technical and Operations Officer
Rogelio joined GCC in 1973 and has served in many roles including plant manager. In 2001, he was appointed Mexico division director. He assumed the new role of chief technical and operations officer in 2019.
Maik Strecker
Chief Financial and Planning Officer
Maik joined GCC in 2020 as chief planning officer. He brings a global perspective to the team after 20 years of experience in the construction sector.
Luis Amaya
Energy Director
Luis joined GCC in 2003 as the planning and new business manager. Later he was appointed planning officer. In 2020, he assumed the role of chief energy officer.
Ron Henley
US Division President
Ron joined GCC in 2012 as vice president of logistics, then served as vice president of concrete. In 2015, Ron was appointed president of the U.S. Division. Ron is vice chair of the Portland Cement Association.
Luis Carlos Arias
Project Director
Luis Carlos joined GCC in 1996; his roles have included manager of project assessment, head of corporate treasury and lead of investor relations. In 2017 he was appointed chief financial officer.
Gina Lotito
Chief Sustainability Officer
Gina Lotito joined GCC in 2006 and has held several roles including production manager, manager of the Pueblo Plant and vice president of energy and sustainability for the U.S. division. In 2021, Gina was appointed corporate vice president of sustainability and environmental strategy.
Cesar Conde
General Counsel
Cesar Conde began his career at GCC in 2006 and in 2022 he became General Counsel. Cesar holds a Bachelor's degree in Law from the Instituto Tecnologico y de Estudios Superiores de Monterrey and an LL.M. (American Law Practice/Comparative Law) from the University of Denver.
Marcos Ramírez
Mexico Division President
Marcos joined GCC in 1990 and has held a variety of positions including vice president of sales and the liaison to government. In 2018, he was appointed President of the Mexico Division.
Daniel Helguera
Chief Human Resources & Communications Officer
Daniel joined GCC in 2015 as chief human resources officer. He brings 20 years of expertise in human resources – many of those in the construction industry.
What is it?
By prohibiting business activities that unreasonably restrain competition, antitrust laws promote marketplace competition. Antitrust laws promote consumer confidence; competition provides consumers with a greater supply of higher quality products and services at lower prices.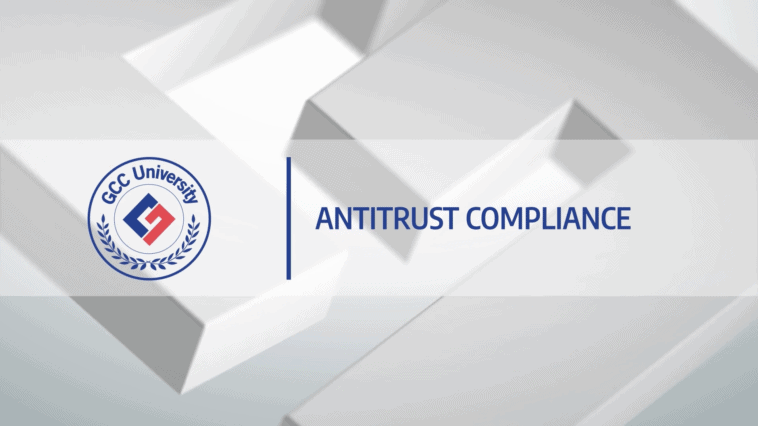 Why is it important?
Antitrust laws protect consumers by preventing anti-competitive, deceptive or unfair business practices and by enhancing informed consumer choice and public understanding of the competitive process.