Many parking lot owners are thrilled to learn that they can cover an old asphalt parking lot with concrete pavement. The many benefits of a concrete parking lot include: increased lighting, safety and reduced annual maintenance cost. A concrete parking lot provides a warm welcome to customers and clients.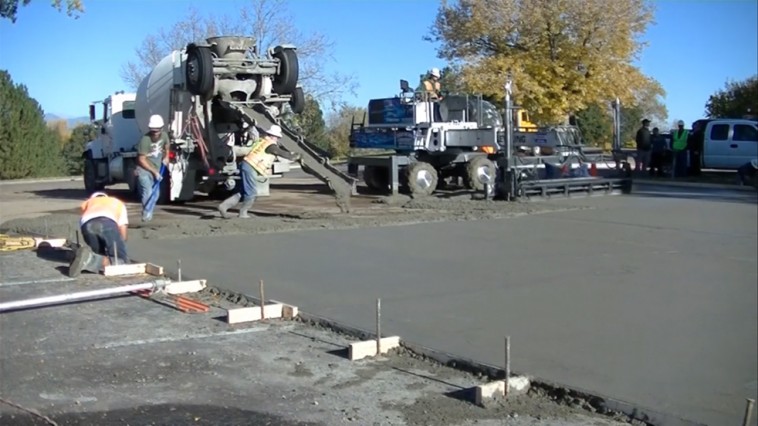 A Testimonial from a Happy Customer
For over 15 years, I went through an annual decision to do or not to do black top maintenance. Then I learned about the product and process of 'concrete overlay'. After reviewing many options and comparing cost with benefits, I decided to invest in concrete overlay. I say invest because if your only consideration is today's expense this may not be the product for you. It's clear to me that this product has multiple value points making it a solid long-term business decision.
I see the benefits of concrete overlay as:
My parking lot has the 'wow' factor now. My visitors do not have to dodge pot holes or damaged asphalt. Even better, my business looks clean and professional – it echoes the pride I have in my company.
The landscaping looks cleaner because the curbs now contain rock beds and grass creating a much cleaner edge, again contributing to the "look" of my business.
The special cement mix uses less material, no rebar and allows greater flexibility. For example, I had some drainage challenges that they were able to easily correct which will make winters safer for my employees and reduce the risk of water damage.
There was no need to go through days and days of removing the current black top. No days of noise and truck loads to haul off, just minimal preparation of the current surface and then laying the concrete overlay.
Finally, very minimal annual maintenance and years and years of a "wow" looking parking lot.
Tami Romeis, OneSource Magazine Distribution
Colorado